NOTE: This msi installer file was created with a new utility,
and it does not remove prior installations. So to avoid
confusion, please uninstall the old Forecaster4 program first.
Click the link below to access the Dropbox folder.
There you can download the Forecaster4.msi file.
NOTE: This installation includes a folder of sample files copied to
C:/Program Files (x86)/Forecaster4/Forecaster4/Samples.
Please CLICK HERE to start the download from Dropbox.
Click the icon returned and you'll get the message below.
Click the Download button and then Direct download.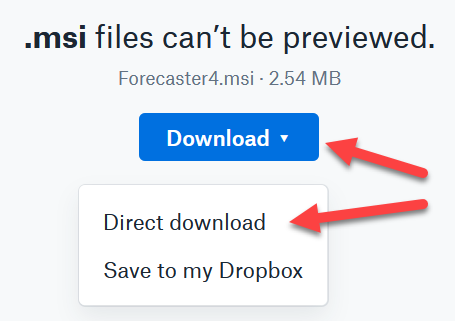 Then navigate to your Downloads folder and
double click the Forecaster4.msi file.
Your browser may warn you that this file can harm your computer.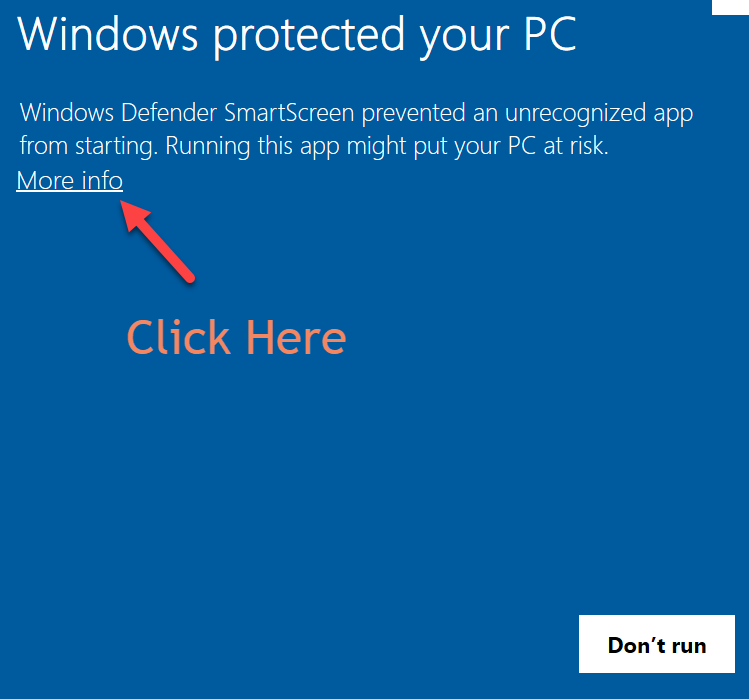 If your computer shows you this message when you try to install Forecaster4,
click the link marked above and you will get another button to continue.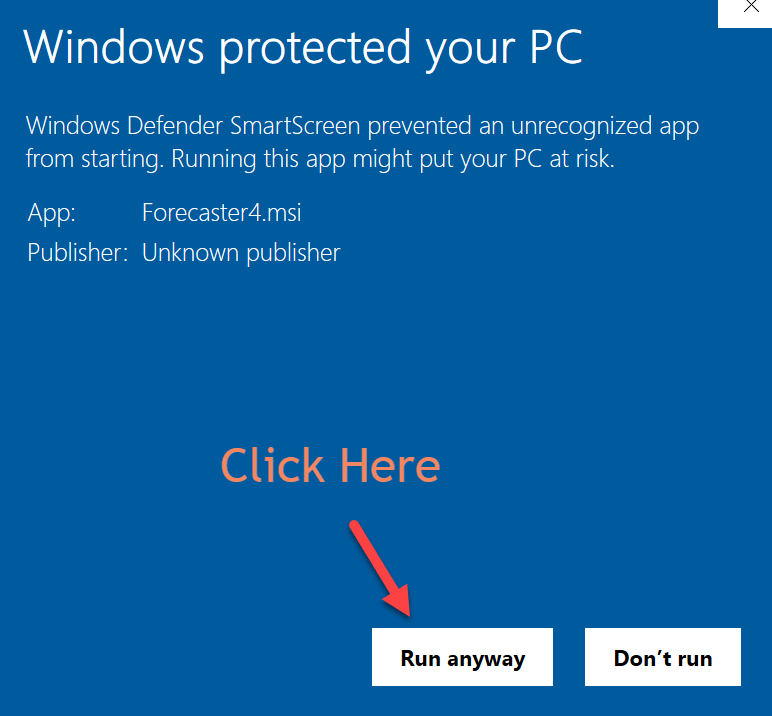 Click the Run anyway button to continue.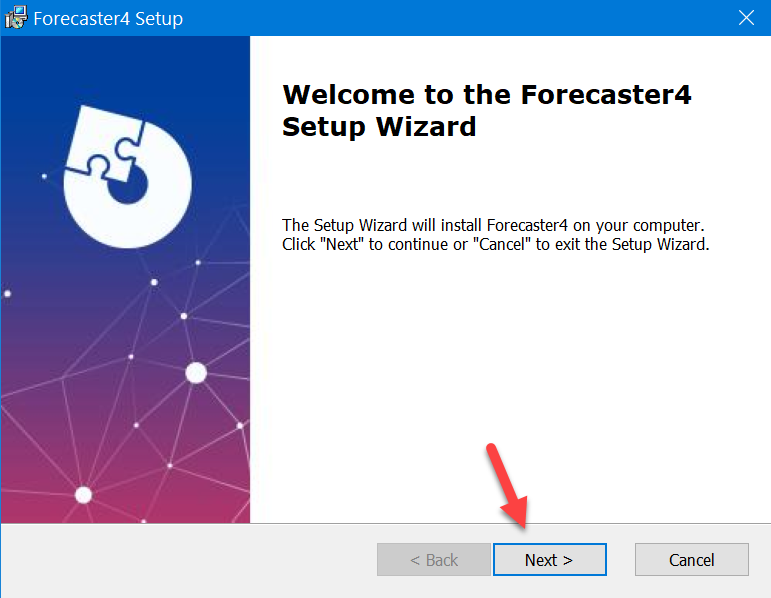 Click the Next button to start the installation.